RESOURCES
A little more information to help you make your home comfort decision.
RESOURCES
A little more information to help you make your home comfort decision. Contact Your Diamond Contractor
TUNE-UPS AND MAINTENANCE
Tune-up your heating and air conditioning system with an annual maintenance contract. Even a new HVAC system, like a new car, will decline in performance without regular maintenance. A contract automatically ensures that your HVAC contractor will provide "pre-season" tune-ups before each cooling and heating season. You save energy and money, and your system may last years longer with minimal costs for yearly maintenance fees.
CHANGING YOUR FILTER
Regularly change system filters every month during peak cooling or heating seasons. Your heating and cooling equipment works overtime to compensate for dirty filters, increasing your energy bill and lowering indoor air quality. New filters usually only cost a few dollars and keep your system working properly for longer.
CONTROL DIRECT SUN THROUGH WINDOWS
Direct sunlight beaming through your windows is beautiful but increases the heat in certain areas. This may cause your system to work harder to cool off those rooms. During the cooling season, block direct heat from the sun shining through glass on the East and especially West sides of your home or facility. Depending on your location, solar screens, solar films, awnings, or vegetation are options to help keep your space cool. Over time, trees can attractively provide shade, and help clean the air. Interior curtains or drapes are helpful, but it's best to prevent the summer heat from getting past the glass.
USE FANS TO KEEP AIR MOVING
Use fans to maintain comfortable temperature, humidity and air movement, and save energy year round. Moving air can make a somewhat higher temperature and/or humidity feel comfortable. Fans can help delay or reduce the need for air conditioning. They allow your comfort temperature to be three to five degrees higher. Each degree of higher temperature can save about 3 percent on cooling costs. When the temperature outside is more comfortable than inside, a box fan in the window, or large–whole facility–fan in the attic can push air out and pull in comfortable air from the outside.
PREVENT AIR LEAKS
Plug leaks with weather stripping and caulking. Caulking and weather stripping let you manage your ventilation, which is the deliberate controlled exchange of stuffy inside air for fresher outdoor air.
ADDITIONAL TIPS
Turn off your air conditioner when you are not at home.
Use a programmable thermostat to set your furnace/air conditioner to come on
30 minutes before your arrive home.
Insulate your attic, walls and crawl spaces.
Replace your windows with energy-efficient windows.
Air Conditioner
A mechanical device used to control temperature and air movement in a confined space.
Compressor
A refrigeration or air-conditioning system pump that circulates refrigerant through pipes between an outdoor and indoor unit using pressure.
EPS – External Static Pressure
The measure of static pressure losses from ductwork, fittings, dampers, grilles, and any other devices located in the airstream. ESP listed in the equipment specification charts is the amount of external static loss that the unit lower can overcome at a specific CFM.
Heat Pump
An air-conditioning system can reverse the direction of refrigerant flow to provide either cooling or heating to the indoor space.
HSPF – Heating Season Performance Factor
A rating of the seasonal efficiency of a heat pump unit when operating in the heating mode.
HVAC
A term which stands for Heating, Ventilation, and Air Conditioning.
SEER – Seasonal Energy Efficiency Ratio
TBTU/H – British Thermal Units Per Hour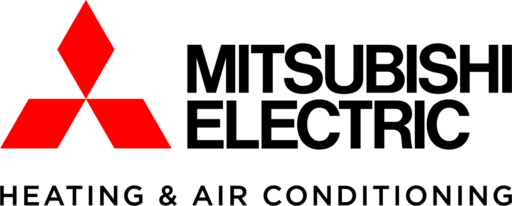 Special Offers!
Don't miss out on any local or regional specials. Contact your local Diamond Contractor to get the best deal on a heating and cooling system!